Hooo. Okay. Calm down.
I just got an email.
My pre-ordered copy of HSM3 just shipped.
Hooo. Hooo. Hooo. It's okay. We've been preparing for this. We've been listening to the soundtrack, obsessively, over and over. We've been thinking of which highfalutin' literary tactic to take in the analysis ("High School Musical 3 as Metafiction: Three Views: Also, Zack Effron is Cute"). We're prepared. We are.
Remind me to tell you about:
1. The acting got better. No, really.
2. Everything got sexed way up (the French maid costume, "I want it," the hammock) – but it's okay, because they're all like, 18 now. But is the audience growing with the cast members?
a. Not just the little kids, but
b. When I went to see this in the theatre, I was very literally the second-oldest person in the room (to Ian). Were these 20-year-olds the original audience?
3. No, really: meta
a. Musical as metafiction
b. "Sequels pay better"
c. Panting into the camera, taking their last bows
4. The continuing humiliation of Sharpay – but did she even deserve it this time? What are we doing to this poor woman?
5. If Sharpay is a sociopath, then Gabriella has army brat syndrome. (And Troy is just a whiny baby.)
6. Why does UCLA require its most-talented incoming freshman to skip their last two weeks of high school?
7. The women's continuing devolvement: Gab as rescuing mother, fat girl as cheerleader, Taylor as…absent.
8. Ryan's still totally gay.
9. The music sucks!!! The musical sucks!!!!
Oh god oh god oh god. Must get to work…so excited!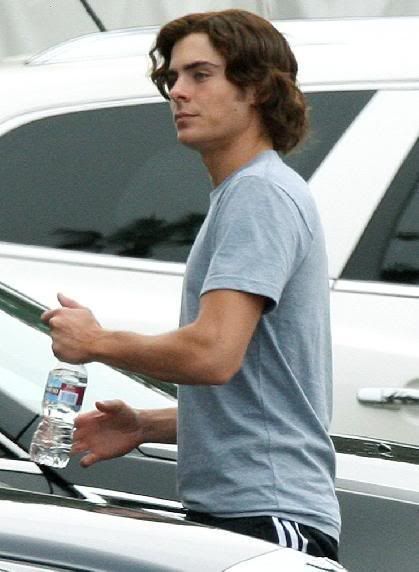 Tags: hsm