When I went to Kansas recently, Jen did the very best thing ever and booked us a trip to the place where happiness is born, and also Boulevard Wheat.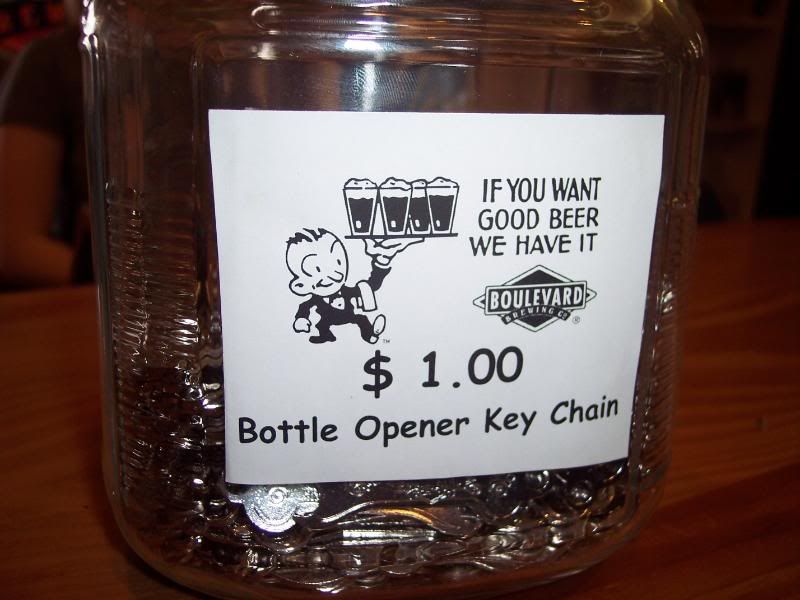 Much like the intarnetz, a brewery is a series of tubez.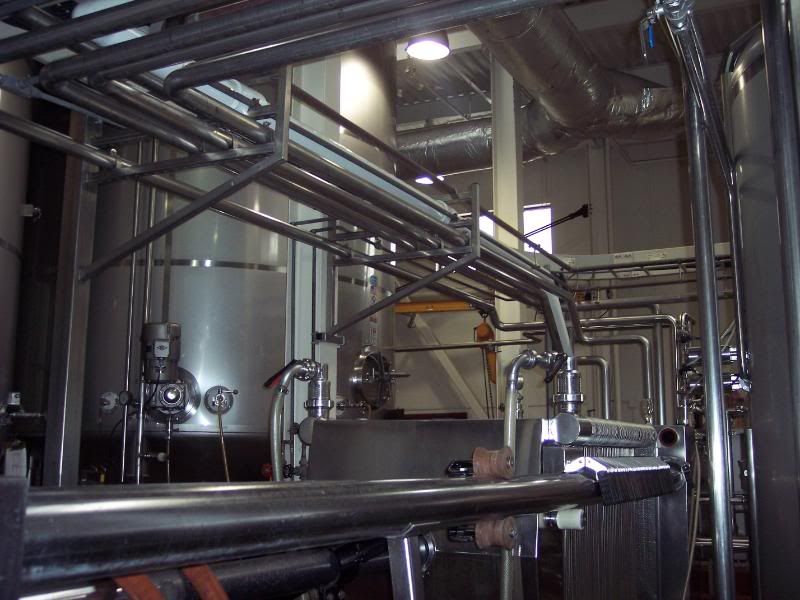 Ian sez: "I always thought it was a dump truck!" Oh, Ian, and your Stupid French Hat, which you continue to insist on wearing.
These were giant buckets of Boulevard Wheat beer. They told me I was not allowed to swim in them. :(
They had a big reception room that really cool people getting married in Kansas can rent out.
After the tour, we got to taste a bunch of different Boulevards.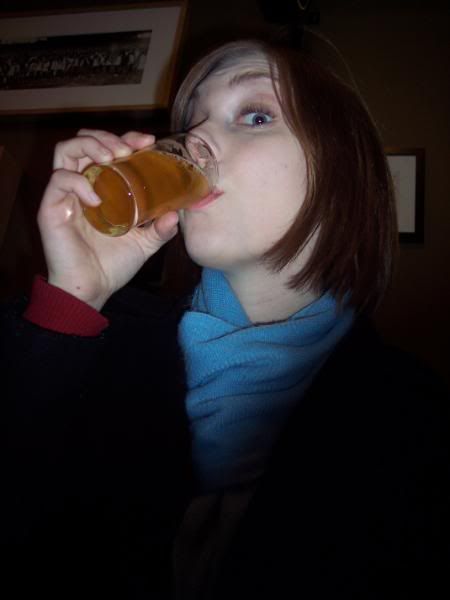 They have new super-fancy Belgian things that were awesome. In fact, lots of it was pretty awesome. Turns out I pretty much never had any Boulevard OTHER than wheat while I lived in Kansas. I do not recommend that course.
In the tasting room, they had jars of different kinds of barley (like, toasted differently and stuff) and a jar of hops. You could eat the barley. Some of it tasted like Grape Nuts, some of it tasted like espresso beans. The lady behind the bar said, "But don't eat the hops – it's gross." So, you know, Ian ate it.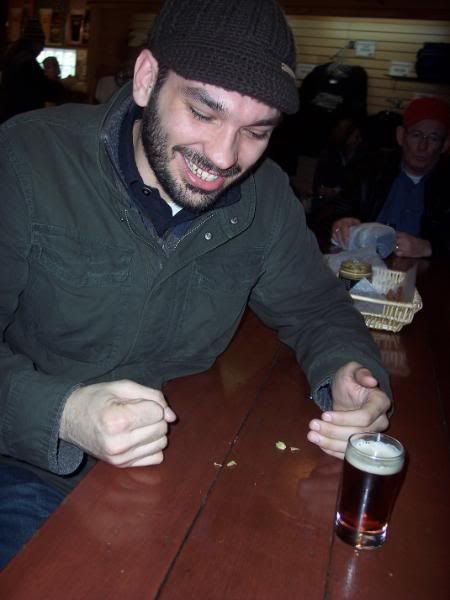 Actually, he sort of accidentally snorted it first because he was smelling it so hard. That's how you can tell a true connoisseur. Willingness to put whole plants up one's nose.
Maybe other things happened. It was the best day ever!