So remember when we ate horrible things, but failed to find a Taco Bell Dorito Loco Taco? No more, my friend!
So, first of all, Taco Bells are rarer than you'd think, in Brooklyn. (Or…maybe not.) We had to take a bus like 30 minutes out to a freakin' mall to find one.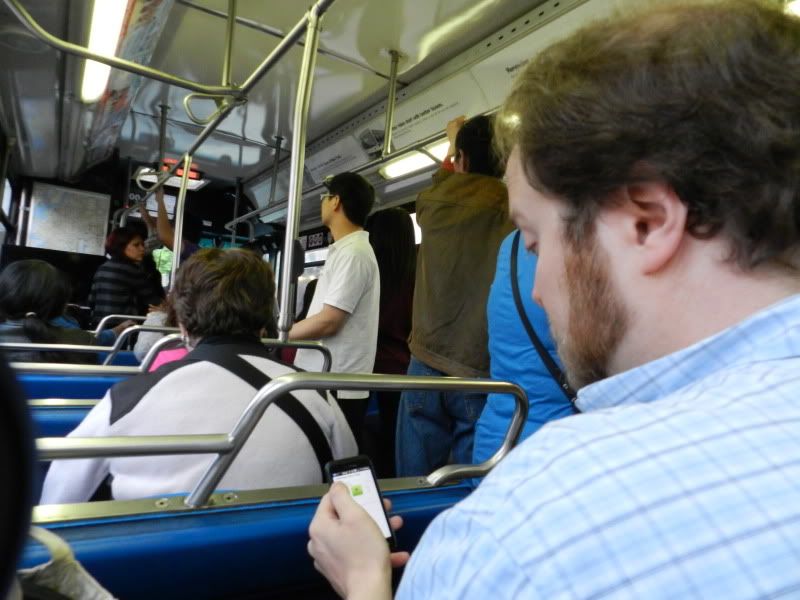 Would it be worth it?!?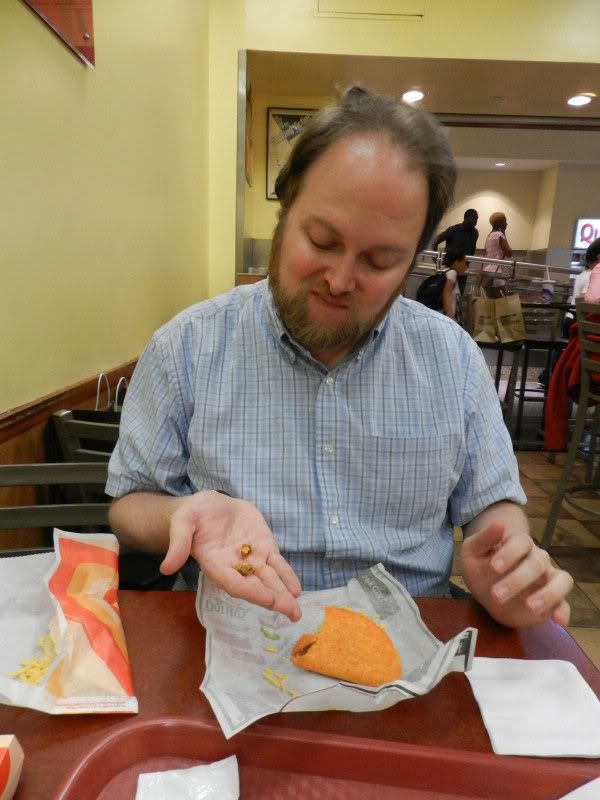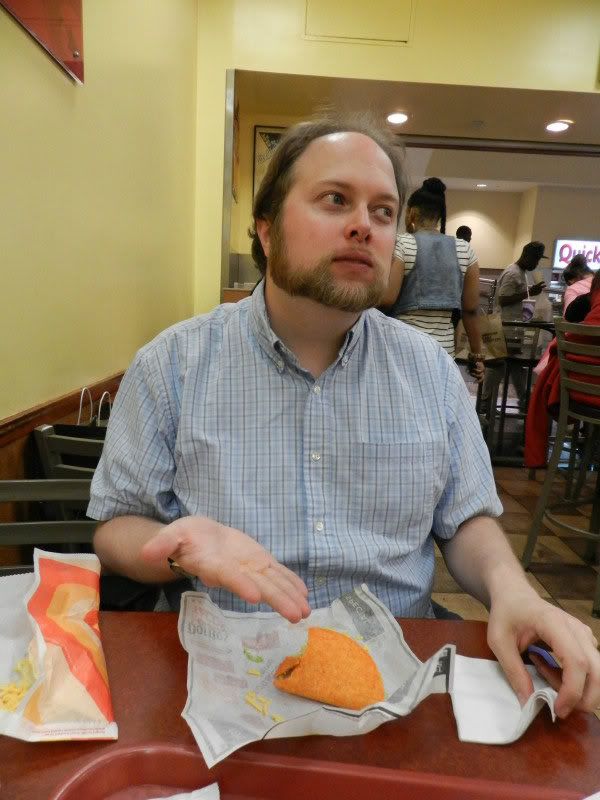 Eh.
I mean, it tasted like a Taco Bell taco. Which, you know…if you're into that kind of thing. (Hint: I am!) The Doritos flavor was surprisingly mild. They could have pumped it way up, if they'd wanted to, it seems – I wonder why they didn't? Also, kinda stale. Still! Taco Bell! I missed it on my birthday this year, so: a treat!
(You know, sort of.)
This taco, happily enough, was only our appetizer: after, we went back to Sunset Park for real tacos! Specifically, the taco orientales at Rico's Tacos.
The orientales is the one on the right. (Why is it called that, incidentally? Anybody know? It's fried pork with a smoky spicy pepper sauce. How is that "Oriental?" Or is that even really the real etymology?) It was recommended here. We've been to Rico's before (a bunch of times; it's great) but we've never tried this one kind of taco before – it's sort of hidden in a separate part of the menu. (Also on the plate – bottom left: lingua, top: cueritos.)
How was?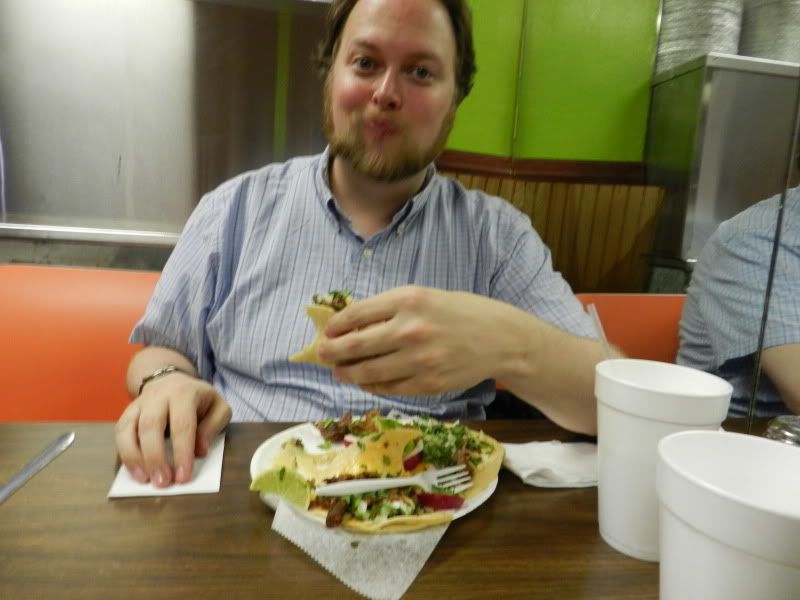 Oh god, so good.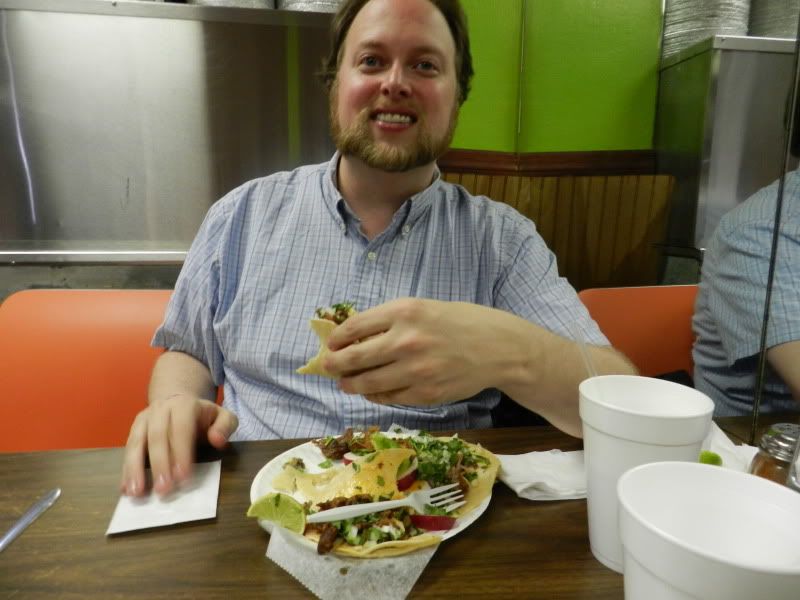 I mean, actually, Chris is reacting to other things – he got the weekend special barbacoa and some other stuff. But dude. Trust me. That look of pure innocent childish joy is just about how I felt about the orientales. Was it better than the lingua? God, that's so hard. I don't know? Every time I had a bite of one or the other, I decided it was better. They were both so gooooooood!!!
And…let's talk about this cueritos now, shall we?
This may be the only taco, like, ever, in the history of Jessica, that I have not finished. It was listed as "crispy friend pork skin" on the menu. But it arrived minus those first two parts.
Still. The lingua and the orientales made up for it. In the hard-fought case of Taco Bell vs Rico's Tacos, I'm officially declaring a winner: Rico's by like 7,000 noses. Sorry, TB. We still dogs. See you next birthday.